Had a great visit with the 4th grade writers at Maple Elementary in Springfield yesterday. It's enjoyable to spend time with kids who are interested, engaged, and respectful of each other. Their questions were awesome, and you know I LOVE questions!
The classes have been working on opinion writing, an important foundation for argument (make-a-case) writing. I offered a challenge, to share an opinion that they feel strongly about and to include reasons. Here's my contribution:
Maples are the best kind of trees! They can grow huge (up to 145 feet), live long (up to 300 years), and they give us so much. In the heat of the summer their leaves provide us a cool, shady place to sit. In the fall they transform into colorful works of art. I love making helicopters from their seeds, and watching them whirl to the ground. Our world is a better place because of maple trees.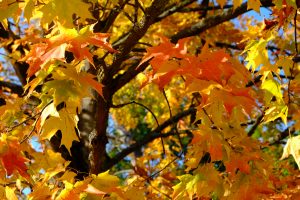 I'm looking forward to reading other opinions. Just click on the Comment area and write on!