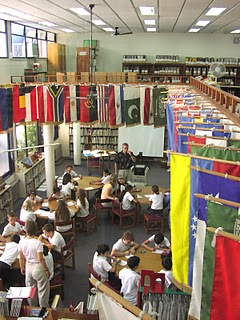 I really enjoy sharing my curiosity as well as my love for writing with audiences of all ages. This includes author visits for students as well as professional development trainings and conference workshops for educators. Since 1990, I have had the pleasure of making presentations throughout the United States as well as abroad. I'll spare you the hyperbolic "What They're Saying About My Visits" comments that are so common on author/presenters' sites. Instead, I'll provide you with the names and contact information for people you can ask about my work. I'd also be happy to send you detailed information about my author visits and professional development trainings and workshops. Please contact me at areswhy@gmail.com.
Author Visits
One of the best parts of being an author is sharing my passion for writing. "Real Writing" author visits are based on my experience as an author as well as my strong belief in the importance of writing. My goal in working with students is to engage their curiosity in order to improve writing and reading skills. In planning a visit, I work with teachers to develop presentations that support their work in classrooms. Presentation topics include:
Starting with questions
The search for ideas
How ideas become books
How to make weak writing strong
How to make strong writing stronger
Real-life research
The writing life
Professional Development
I love working with K-12 teachers as they develop and enhance writing programs for their students. This professional development can take the form of workshops, conferencing with staff, and classroom experiences during which I share or facilitate the exploration of important writing topics. My presentations are interactive, practical, evidence-based, and they reflect my experience of 25 years as a classroom teacher as well 15 years as a language arts staff development specialist and private consultant.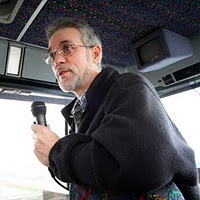 "Real Writing" presentations for teachers provide best practices, inspiration, and support for strengthening writing programs. Workshop topics include:
Common Core Standards – Addressing the latest national writing standards
The Magic of Faction — Making nonfiction an integral part of your classroom
Writing Tools for Student Success – Improving student writing skills through process, language, and structure
Writing Across the Curriculum – Extending writing instruction into the content areas
Six Traits to Writing Success — Using the six traits of effective writing to assist students in improving their writing
Writing Assessment – Using writing assessment as a basis for instruction