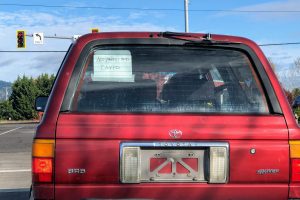 With the decline in COVID cases continuing and the rise of vaccinations, it appears that our lives are on the way back to normalcy. Do you even remember what that is? I'm not sure I do, but we'll be finding out soon enough.
Gone will be the isolation we have experienced, the fear of sickness, the uncertainty of everyday life. No more keeping our distance, muffled voices, and paltry grocery store shelves. Yes, those will be gone, but we'll also have to say goodbye to all those COVID excuses too.
COVID excuses? That's right, during the past year we've developed a whole new set of excuses for why we can't/won't do something. I noticed this first when calling businesses to get information or help. The answering message was that, due to COVID, the wait to talk with a person would be much longer. Hmmm…let's see, the people answering the phones were still working, but they were now working from home. Same number of people, so why should it take longer?
I noticed this in other areas as well: meetings cancelled (despite Zoom options), appointment postponement, and social engagements (despite safety protocols).  Anything you didn't want to do, you had an excuse. Another boring meeting to attend? Sorry, can't be there. COVID. Dreaded dental appointment? No can do. COVID.
The creative use of COVID excuses has been the source of entertainment (see photo above- sign reads "No plates or tags COVID ) over the past year, but it's time to put them away. Save them for the next pandemic.